We provide new approaches that inspire new solutions
At GeneticAI we are passionate and believe in technology. Our Knowledge, experience and inventiveness inspire us to create solutions.
The Internet of Things "IoT", Big Data, are called upon to revolutionize society in the same way that the arrival of the Internet did. The connection of multiple devices with internet and between them, the data analysis, the development of new predictive models, etc., will allow people´s health improvement, the efficiency of homes, companies, cities…, and, in the end, it will ease people life.
AWARDED PROJECTS IN EUROPE
The Project Me Voy a Operar Seguro(MVOS) focused on the patient safety on the event of a surgery has been awarded on the INNOLABS Open Call, financed with Horizonte 2020 European Union funds for Investigation and Innovation (Grant No. 691556). Read more
Focused on the improvement of crops integral management, the Project eOrchad Pistachio, developed by the Slovenian organization Elmibit and GeneticAI, has been awarded on the DIATOMIC Open Call, financed by the European Union, among other 85 European projects (Grant No. 761809). Read more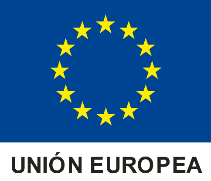 Avenida de Brasil 17, 1ª
28020 Madrid
+34 637 546 272
+34 607 203 368