Andy is a software platform that interacts directly with patients, their portable devices, data sources and databases, acting as a VIRTUAL ASSISTANT who learns and improves the decision-making process.
Andy works in the HEALTH environment, helping patients with reminders and information, solving their doubts without overloading professionals in time or effort, scalable to multiple specialties: Pediatric advice, Adherence to treatment, Pre and post-operative follow-up, etc.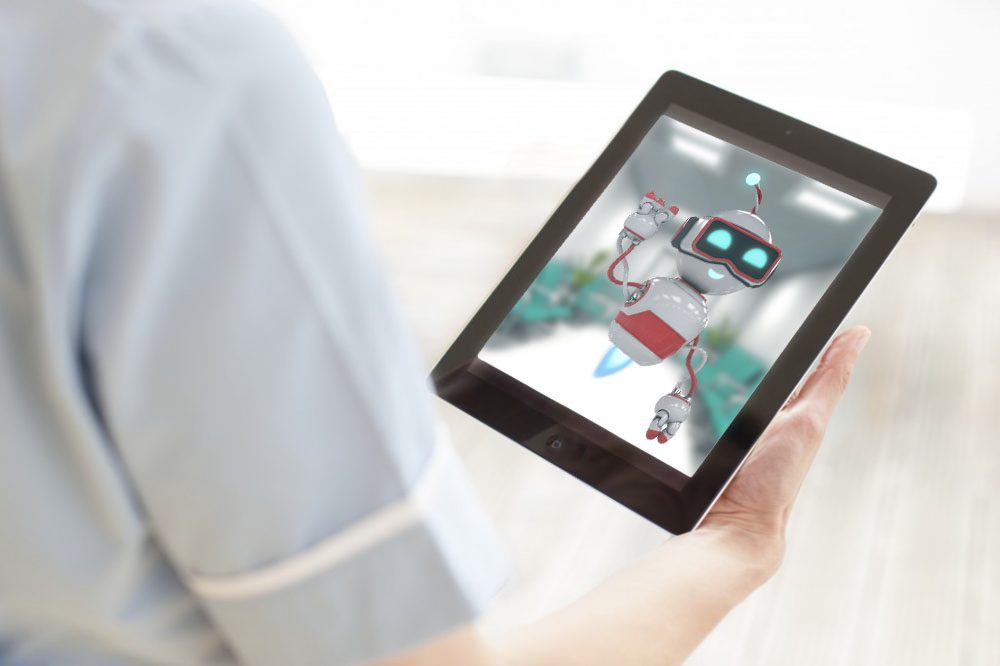 Simple and easy to use
Integrated and unique interface
Appointments reminder
Medication intakes and tests preparation Alerts
Able to manage sensors to monitor chronic diseases
Management of medical tests documentation
Help for people with disabilities: it could open/close elements within home through voice recognition
Andy eCare is a pilot project using technologies like Mixed Reality and Machine Learning. Our Artificial Intelligence engine in the cloud allows us to integrate our technology in different devices and platforms.