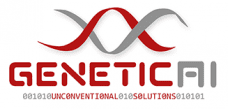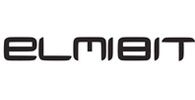 Parkinson's Disease (PD) is the second most common age-related neurodegenerative disorder. As the stages of the disease advance, patients lose motor capabilities and may have difficulty doing day-to-day actions independently. Unfortunately, PD cannot yet be cured, but patients undergo extensive efforts in rehabilitation processes which aid to reduce and slow down the appearance of symptoms.
An important complication, expected to arise in 52% of all Parkinson's Disease patients, is dysphagia, a condition which deteriorates the patients' ability to swallow. This in turn increases the risk of patients developing other conditions like pneumonia (seen in 50% cases of PD patients with dysphagia). Since Parkinson's disease is most common amongst the older population, related complications put patients at an even higher level of frailty and risk.
In order to tackle this issue, the project PREDISPARK is developing a medical device for remote monitoring of rehabilitation efforts for Parkinson's Disease patients, specifically tailored for improving and maintaining the ability of PD patients to swallow safely and independently.
The device will include a set of sensors and a mobile app linked to a cloud platform by which a specialist will follow the patient's rehabilitation process.

PREDISPARK will further improve the living situation of patients by tackling two further problems – low adherence in rehabilitation processes and the need for specialists to be physically present at the sessions, which increases costs for both patients and health sectors. PREDISPARK app will be enhanced with gaming software for an augmented telerehabilitation experience which will, through different difficulty levels linked to rehabilitation exercises, motivate the patient to follow a thorough rehabilitation process, which can be completed more regularly than if displacement of patients or doctors were necessary.
This project has received funding from the European Union's Horizon 2020 Research and Innovation Programme (Grant No. 731391)